-> Bitcoin under 5000$ is amazing. Buying Bitcoin under 10000$ is pretty great too.
-> Only valid for accounts created before 1 Sept 2020. Make at least one trade on Uniswap. Providing liquidity also gives even better rewards. Claim your free $UNI on 20 September 2020.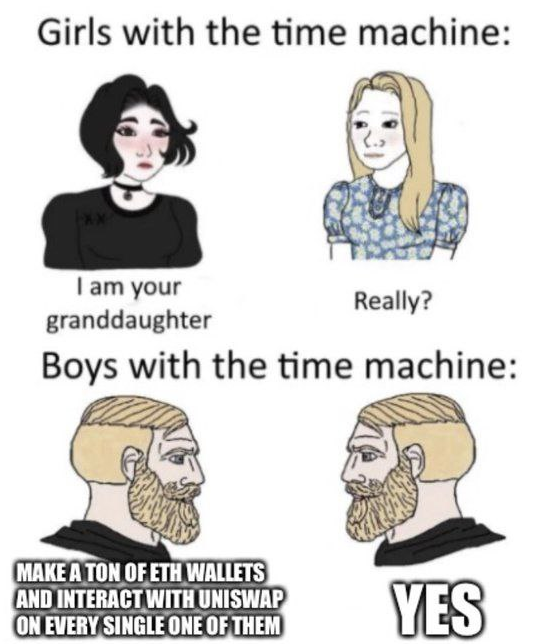 -> Interact with 1inch exchange before 24 December 2020. An airdrop will follow, similar to the UNI airdrop above.
-> Wootrade below 0.49 cents is a really good deal.
-> polycat.app
Buy some horses!
One of a kind NFT – The destruction of a Fanny Pack, in one of the most insane shows ever recorded. The buyer will obviously be invited over to take part, and a lot of people should have a blast while being given the opportunity to get creative. It will be a moment recorded for posterity.