-> Bitcoin under 5000$ is amazing. Buying Bitcoin under 10000$ is pretty great too.
-> Only valid for accounts created before 1 Sept 2020. Make at least one trade on Uniswap. Providing liquidity also gives even better rewards. Claim your free $UNI on 20 September 2020.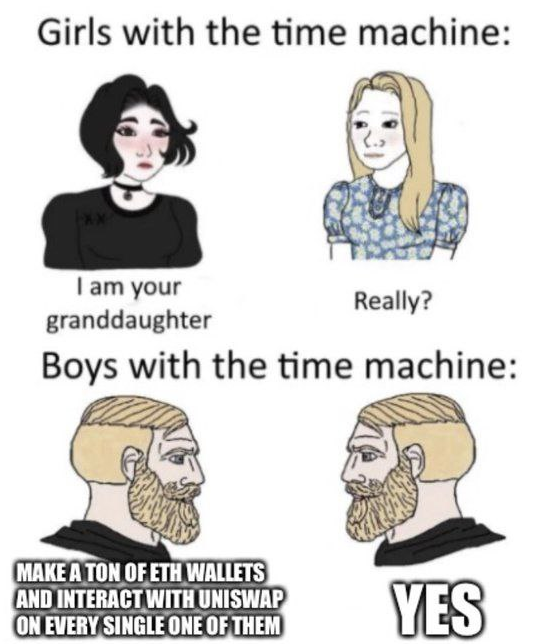 -> Interact with 1inch exchange before 24 December 2020. An airdrop will follow, similar to the UNI airdrop above.